April 26, 2023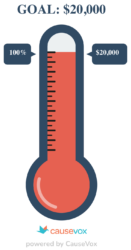 Thank you, thank you, THANK YOU! We have hit our goal of $20,000 and even went a little above it (total: $20,446). This was all because of your generosity and support. For hitting our goal, the kids will get two more non-uniform days (more info to come): 
Wednesday, May 24, will be a Rainbow Day 

Wednesday, May 31, will be a Wacky Day
This entry was posted in Uncategorized. Bookmark the permalink. ← Previous Next →

Comments are closed.