The Health Office is open each school day during school hours. The goal of the Health Office is to provide support that promotes student achievement and academic success by providing health care that keeps students in the classroom, ready to learn.
Please feel free to contact Health Office staff Ginger Hao, Wendi Harmsen, or Taylor Mathey, by email or phone: 612-788-9095. See below for their biographies.
Helpful Resources

Health Office Staff:
Ginger Hao, RN, BAN, MA, PHN, Licensed School Nurse: A nurse for more than 22 years, Ginger Hao serves as serves as the school's Covid-19 Coordinator and has worked as a school nurse consultant at Yinghua Academy since 2013; she is also a mother of three. Ginger creates and evaluates student health plans, provides health assessments, and supervises all health office policies and procedures. Ginger is in the office on Mondays, Tuesdays, and Fridays and by appointment. She is fluent in Chinese and English and loves working at Yinghua.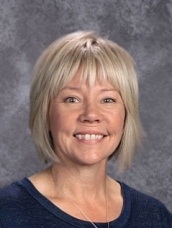 Wendi Harmsen, Health Para: Wendi is the mother of one Yinghua alumna who attends Highland Park High School and one child who attends Yinghua and loves volunteering for many school activities.  She has 18 years experience in the finance industry and is certified in First Aid/CPR/AED.  She is very happy to be assisting our students in the Health Office and working with parents and teachers. In her spare time, she likes to be outdoors with her family at the cabin.
Taylor Mathey, Assistant School Nurse: Taylor joined Yinghua Academy as the Assistant School Nurse in fall 2020. She has a background in Nursing (ASN, RN), Psychology (B.S.), and special needs. During her free time she loves traveling and photography. Taylor is happy to assist in the Health Office, Monday through Friday. She is excited to get to know students, parents, and teachers in her new role at Yinghua Academy.