Meet Journalist Lenora Chu at Yinghua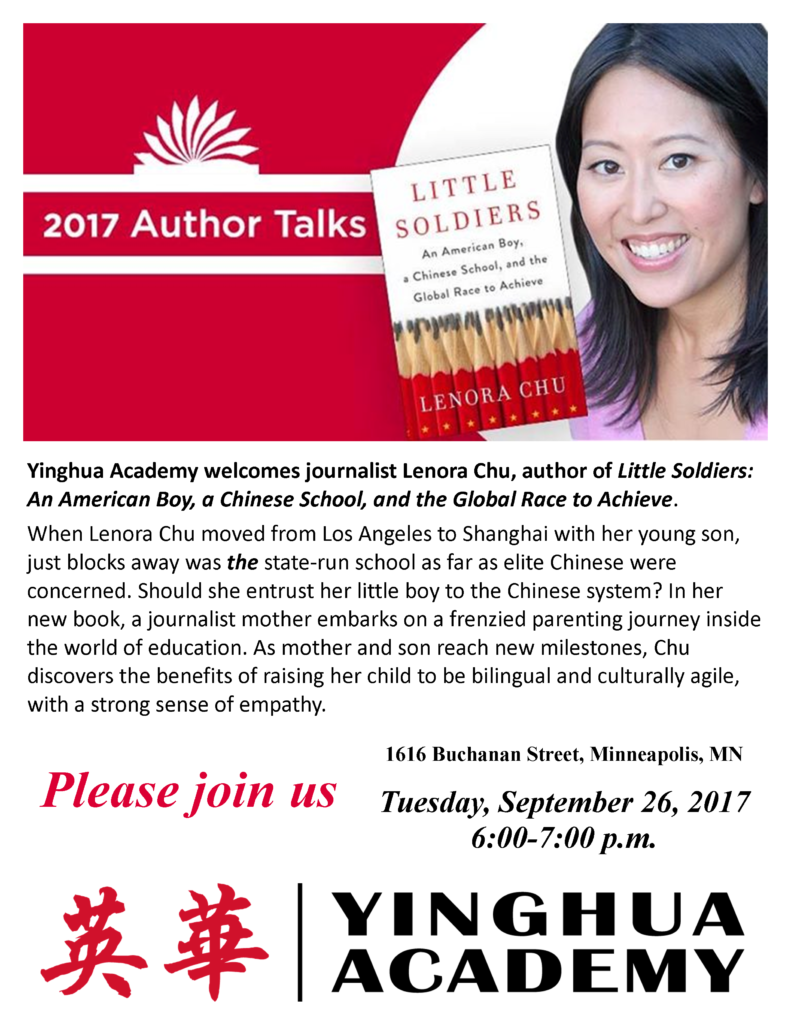 On Tuesday, September 26, 6-7 p.m., journalist Lenora Chu visits Yinghua to read from her new book, Little Soldiers: An American Boy, A Chinese School, and the Global Race to Achieve.
When the author moved from Los Angeles to Shanghai with her young son, she entrusted her son's education to the well-reputed state-run school just blocks away. Her book documents the frenzied parenting journey inside the world of education. Chu discovers the benefits of raising a bilingual, culturally agile son.
Click to watch a short video including endorsements from Amy Chua (Battle Hymn of the Tiger Mother) and Madeline Levine (The Price of Privilege and Teach Your Children Well) and Marc Tucker of the National Center on Education and the Economy.