September 9, 2016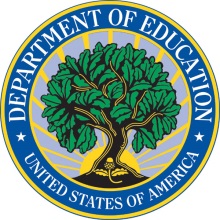 U.S. Education Secretary Arne Duncan named Yinghua Academy a National Blue Ribbon School based on overall academic excellence.  In 2015, the Department of Education awarded this honor to 335 schools, seven of which are in Minnesota.

Noteworthy is that Yinghua is one of only 15 charter schools nationwide to receive the award this year, and one of only a handful of immersion schools to ever receive the award. Thank you to our incredible teachers, staff, students, parents, board members, and community members who have collaborated these past TEN years to culminate in achieving this amazing recognition! The Minneapolis Start Tribune reported the award on October 9, 2015: Minneapolis Chinese immersion school gets a Blue Ribbon.

Yinghua was featured in the Sunday New York Times and International New York Times and received a Confucius Classroom of the Year Award from HanBan. For more news about Yinghua, see our Press page and History page.

This entry was posted in Uncategorized. Bookmark the permalink. ← Previous Next →

Comments are closed.