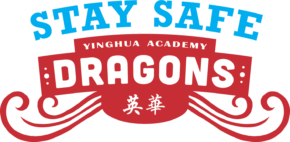 Contribute to the Stay Safe Dragons fundraiser through October 23. Read about our hybrid program: https://www.mynortheaster.com/news/the-challenge-of-hybrid-learning/.
If 2020 hasn't been too unkind to your household budget, we really need your generous support. This fundraiser supports our work to keep students and teachers safe while delivering an outstanding Chinese immersion curriculum. Read the letter we've sent to our supporters. This video explains a little more,
This fundraiser supports:
additional teachers who make it possible to simultaneously teach hybrid and distance learners with small class sizes
safety practices in our building (Keep all Dragons safe!)
technology for all students to facilitate distance learning
Send a contribution to school, or donate online via PayPal. You do not need to have your own PayPal account to make a contribution.
---
Yinghua Academy participates in Give to the Max Day and organizes a spring campaign called Red Envelope.
Matching Gifts – Many employers donate to nonprofits in the form of employee matches, employee volunteer work, donation of vacation days and the like. Talk to your employer to see what benefits they offer. Some of the companies that offer generous matches are: Ameriprise, Securian, US Bank and Wells Fargo.
There are additional fundraising opportunities coordinated by YACA (our parent association). Fundraising wouldn't be successful without the generous past and future financial and time commitments of all Yinghua Academy's supporters!
If you'd like to join the Development Committee, please contact board member Joel Luedtke who chairs the committee: joel.luedtke@yinghuaacademy.org.
Thank you for your generous contributions and continued support!