CEO/EXECUTIVE DIRECTOR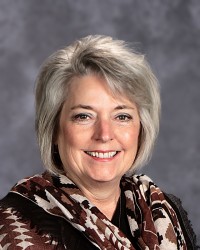 Ms. Susan (Sue) Berg is CEO/Executive Director of Yinghua as of January 2012.  Sue brings to Yinghua 35 years of teaching and leadership experiences in traditional public schools, charter schools, and private schools. At her core, she is an elementary teacher, having taught grades K-6 in public schools for 15 years in the Moorhead/Fargo area. She is also a seasoned educational leader and pioneer, with 20 years of progressive leadership work at SABIS Educational Systems, a network of schools offering international best practices in private, public, and charter school formats. Locally, SABIS operates the private International School of Minnesota in Eden Prairie, a college preparatory school for Preschool-Grade 12.
Sue taught for one year at ISM before moving into administration.  Most recently, she worked for eight years as Director of ISM, where she was responsible for the academic success of all students, led the growth of many co-curricular and community service programs, improved operational systems and effectiveness, and grew ISM's external visibility and stature.
While in this role, Sue also saw and embraced the potential of Mandarin as a critical language. In 2006, when the College Board and Hanban announced the launch of their cooperative Chinese Guest Language Teacher Program, ISM was selected as one of 36 schools across the US to participate. In July 2007, she was selected to be a member of the Chinese Bridge Delegation, a group of teachers and administrators from across the US, who toured China. Sue advocated for the addition of Mandarin to the mix of daily language classes at ISM, which at that time was only offering French and Spanish. Her family has hosted several Chinese students who are pursuing their high school education in the US, and traveled to China to meet the families of those children.
ACADEMIC DIRECTOR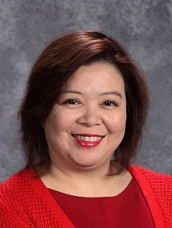 Dr. Luyi Lien has been the Academic Director of Yinghua Academy since 2006.  Dr. Lien received her Ph.D. in Education from the University of Minnesota. She has Bachelor of Arts (Chinese Literature), Bachelor of Science (Applied Psychology), and Master of Science (Applied Psychology) degrees from Fu-Jen Catholic University in Taiwan. Dr. Lien has taught and developed curricula at Yinghua Academy since the school was chartered in 2006. Her duties include overall design and alignment of Chinese curriculum with national and State of Minnesota academic standards; collection and evaluation of all Chinese materials; planning and conducting all-school, total-subject assessments; and developing and creating materials for Mandarin Literacy Assessment Tools.  She provides Chinese planning support and resources for Yinghua Academy teachers and families, and evaluates and suggests areas for individual and group staff professional development.
Dr. Lien taught five years in the Language Center of the Mandarin Daily News, and was a curriculum development team member, working with other teachers and language experts to write a series of children's composition textbooks for grades 2-8 in Taiwan. Dr. Lien has made presentations at national conferences, covering various topics in her field of expertise, such as Chinese language learning, language immersion programs, curriculum development, action research, and Chinese literacy instruction. Dr. Lien is also known as Lien Zhuren, which means Director.