CEO/EXECUTIVE DIRECTOR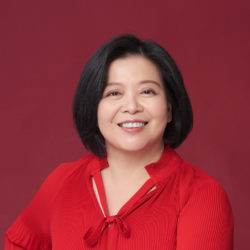 Dr. Luyi Lien is the new Executive Director at Yinghua Academy. She has been working at Yinghua since the very beginning, from its inception in 2006. Before being appointed as Yinghua's Executive Director for this school year, Dr. Lien has served as a classroom teacher, curriculum writer, textbook author, and Academic Director; before she joined Yinghua, Dr. Lien published and wrote novels and essays in her native Taiwan. When Yinghua started in 2006, Dr. Lien was the language teacher, curriculum coordinator, interim executive director, and academic director for the past 16 years. She has been an integral steady force, responsible for establishing Yinghua's strong immersion curriculum and dedication to excellence.  She continues to provide outstanding educational opportunities to students and has maintained an attitude of looking to the future to create programs that help students expand their worldview and their ability to work with others.
Dr. Lien creates opportunities for students to connect with the world, and advocates for providing world-class educational programs. She has worked and lived in both Taiwan and the United States, and through reflection on her own experiences in emigrating to a new culture and becoming well versed in another language, she knows how much young people benefit from understanding a new language and culture.  Through her own learning in both Taiwan and the United States, she grew to value both educational systems and came to understand that being bicultural (or multicultural) can enrich one's ability to gain knowledge and overall wellbeing. Never losing sight of her original vision of leading Yinghua to become a place where students are happy to learn, Dr. Lien also holds true to the goal of bringing up global citizens, building on immersion education's capacity to deepen both language and cultural understanding, in addition to helping students build critical thinking and reflective learning skills.   Through all of this, the overarching goal is to cultivate world citizens and close gaps between people from different backgrounds to create a more harmonious world. She has been widely recognized by the immersion field as a pioneer and reflective practitioner.
Dr. Lien is widely involved in the immersion education world. She has been invited to speak at various conferences, including National Chinese Language Conference (NCLC), ACTFL, and Startalk conference. She has also been invited to speak internationally in China, Taiwan, and Canada. She has been a consultant for new immersion schools as they build their curriculum, and has sat on the advisory board for multiple language learning organizations.
As a firm believer in immersion education, Dr. Lien carefully crafts Yinghua students' immersion trips to China and Taiwan, during which students have an opportunity to stay with a host family, experience authentic daily living with local students and families, and participate in project-based language application activities. During her tenure as the Academic Director, Yinghua has been recognized for its outstanding academic performance as a Blue Ribbon school and is an internationally recognized immersion school. Yinghua students graduate with a reputation for having native-like bilingual speaking capacity, and many doors have been opened as a result of these abilities. They have also been honored by being selected to participate in the Chinese Bridge competition, have been chosen as part of a contest to ask questions to astronauts, and have been strong performers in Chinese speech contests. She is excited to lead Yinghua to not only sustain our legacy, but also build our strong future. Dr. Lien's collaborative working style will serve as a model to bring staff together to help build a community of learning that balances excellence with health and happiness.
Dr. Lien is married to Dr. Chu. They have three children, all of whom have graduated from Yinghua. Each has their own definition of success and has enjoyed travel, seeing the world, and spending time with family.
With ideas, suggestions, and questions, contact Dr. Lien at luyi.lien@yinghuaacademy.org.
DIRECTOR OF ENGLISH INSTRUCTION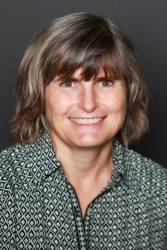 Danielle Miller is the Director of English Instruction at Yinghua Academy.
 "Effective teaching for all students is about believing that success is possible and working relentlessly toward making it happen." This quote by James L. McLeskey, author of Inclusion embodies Ms. Miller's philosophy of education. As Director of English Instruction, my goal is to foster a school climate that focuses on maximizing students' full potential while developing them into moral citizens.  
Over the past twenty-nine years, Ms. Miller has had professional experiences that span over three continents and include working at an urban school district, a suburban school district, three different private college preparatory schools, and a Chinese immersion school. Through these endeavors, she has had the opportunity to experience the school through the eyes of a teacher, an administrator, and a parent. Ms. Miller's teaching experience ranges from teaching students in first grade up to eighth grade. She has taught ELA, math, social studies, science, and English as a second language. Additionally, Ms. Miller has had a range of administrative roles which have included: 
Lower School (K-6) Academic Quality Coordinator at the Internationale Schule of Frankfurt-Rhein-Main (Germany)

Lower School (Grade 1-6) and Upper School (Grade 7-12) Academic Quality Coordinator at the International School of Minnesota (ISM)

PLC Peer Observer, a PLC Grade Level Facilitator, a member of the Instructional Leadership Team, Academic Development Team and Lead Teacher Team at Kaleidoscope Charter School.  Additionally in 2018, she was awarded the Leadership in Educational Excellence Award through Resource Training & Solutions 

English Curriculum and Instructional Coach at Yinghua Academy 
Ms. Miller is also a parent of two very different children, Noura and William. When making decisions, she not only draws upon her above experiences, but she welcomes others to contribute their talents, knowledge, and experiences as this is the only way that we can truly create the best learning environment for your children. In the upcoming year, Ms. Miller looks forward to getting to know you and your child(ren). At any point, feel free to contact her at danielle.miller@yinghuaacademy.org or at the end of the school day, Ms. Miller can often be found checking out students at Door 2.
DIRECTOR OF CHINESE INSTRUCTION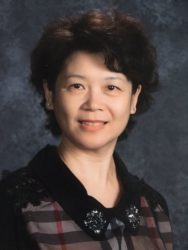 Fang Wu is the Director of Chinese Instruction at Yinghua Academy.
Wu Zhuren has worked for Yinghua Academy for fifteen years. She graduated from Tianjin Normal University in school management in China and has had over 17 years of experience with extensive training in the field of education before coming to the United States. Wu Zhuren taught 2nd grade for 11 years at Yinghua Academy starting in 2007, and she is proud to watch them grow both academically and as strong individuals throughout their years here. The thing Wu Zhuren enjoys the most is seeing how young students have grown to enjoy learning and speaking Chinese with the support of teachers and parents in the Yinghua community. 
Most recently, Wu Zhuren has worked as a Chinese immersion instructional coach since 2019. She worked very closely with the Academic Director as well as the Chinese and math team. As an instructional coach, Wu Zhuren worked with teachers to improve the quality of lessons and the quality of students' education, serving as mentor and role model, helping teachers stay fresh and use the latest techniques and technologies in their classrooms. Additionally, during the pandemic, Wu Zhuren took the new assignment as a 5th grade homeroom teacher and a MS CLA teacher. 
Outside of the classroom, she loves traveling, cooking, watching historical dramas, and enjoying nature. Wu Zhuren is married and has two lovely daughters. Her older daughter works in Seattle, while the younger one just graduated high school and will be attending college.
Wu Zhuren is very excited about her new role as the Director of Chinese Instruction this year. She'll continue to collaborate with Dr. Lien, the Executive Director, and Ms. Miller, the Director of English Instruction, to ensure that our students receive the best experience while learning at Yinghua. 
If you have any questions feel free to contact Wu Zhuren at fang.wu@yinghuaacademy.org.