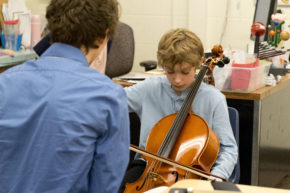 Welcome to the Yinghua Academy Conservatory of Music. We offer private music lessons taught by professional musicians after school at Yinghua Academy. The only thing better than the convenience we offer is the excellence of our staff!
Click to sign up for a Conservatory of Music Class: Session I Conservatory of Music Registration
Registration for Session I: August 31-September 7, 2018. There are three eight-week lesson sessions.
NEW! Online registration for after-school music lessons runs at the same time as registration for Enrichment Program classes and private tutoring. You will select your own lesson time using the same software Yinghua uses for scheduling teacher conferences. No more back-and-forth emails. The time you select from the available lesson times is the time you'll get!
Registering for lessons in the fall indicates that you will participate all school year, although you'll pay your fees each session. Note, there is a cancellation fee if you drop during a session.
Kindergartners can register in November for lessons starting in Term II.
Music Conservatory Details
Lessons are once a week after school, 30 minutes per lesson.
Lessons are scheduled in three eight-week sessions: 9/17 to 11/9; 1/7 to 3/1; and 3/18 to 5/10.
Conservatory students perform at a year-end recital and celebration on 

May 18

.
When you register, your lesson registration carries over through all remaining terms in the current school year unless you contact libby.pomroy@yinghuaacademy.org to cancel lessons.  If you drop lessons before the end of a term, there is a service charge.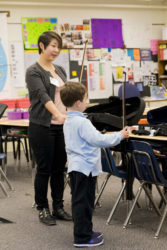 Instruments
Yinghua Academy Conservatory of Music offers lessons for the following:
Families provide the instruments and purchase music books, as requested by the instructor.
Cost:
$35 per lesson, including Aftercare before and after lessons.  (Aftercare staff escorts students to lessons.)
Do not submit a payment until you receive an invoice after registration.
Registration
Registration for YACM is ONLINE ONLY. There are no paper forms.
DO NOT send a payment until you receive an invoice
You will receive an email confirming your lesson time as well as an invoice after you register.  Fees are due upon receipt of the invoice. See the invoice for payment options or contact libby.pomroy@yinghuaacademy.org.
Term I Schedule
Lessons begin the week of 

September 17

 and run 8 straight weeks.  In previous years, we have not held lessons during the week of fall conferences; this year, we will hold lessons on the days school is in session that week — 

Monday, October 15 and Tuesday, October 16

.
Lessons in Term I end the week of 

November 5

.
Each student is allowed one make-up lesson per term IF the student is ill OR the family provides 24 hours notice of the absence.  Make-up week for Term I is 

November 12-16

.
Make-up lessons: Your student can receive one make-up lesson during each term if he or she is absent and misses a lesson.
Contact:
Email Libby Pomroy for questions about the music program, registration, scheduling and payments: libby.pomroy@yinghuaacademy.org.