Gōng xĭ fā cái! It's time to get ready for Chinese New Year!
****
Performances Yinghua Academy's 2018 Chinese New Year (CNY) morning and afternoon performances take place on Saturday, February 24, 2018, at Bethel University in Benson Great Hall, St. Paul, Minnesota. Before contacting Bethel University to reserve your tickets, make sure you know which performance your child is in–all sales are final!
AM Map: class locations for 11:30 show
PM Map: class locations for 4:30 show
TICKETS Ticket sales begin at 1 p.m. on January 19, 2018. Tickets are $7 each. If you are purchasing tickets to both shows, you receive a discount (2 tickets for $10); use the code "2PERF" when purchasing your ticket by phone or in person at the Ticket Office, Monday through Friday, 1-5 p.m. The two tickets must be for the same person and must be purchased in the same transaction. There are no refunds or price adjustments after the fact. The 2PERF code may not be used for online purchases.
To purchase tickets online after 1 p.m. on 1/19, or after this date, use this site: https://www.bethel.edu/events/arts/ticket-office
You must have a ticket to attend the shows. Per Bethel Ticket Office procedures, all sales are final and no refunds are available. Please limit your ticket reservations to three (3) tickets per family, if possible. The Hall seats 1,500–if every performer has four guests, we will not have enough seats!
Registration for free childcare sponsored by YACA is now closed. Questions, contact libby.pomroy@yinghuaacademy.org.
****
Remember, there are two performances. Different casts perform at morning and afternoon shows. Know which show you want to attend before you place your ticket order!
Here are the class assignments:
11:30 a.m. K1, K3, 1B, 1D, 2C, 2D, 3A, 3B, 4A, 4B, 5A, 5D, one ½-6A*, 6C, 7B, 8A
4:30 p.m. K2, 1A, 1C, 2A, 2B, 3C, 3D, 3E, 4C, 4D, 5B, 5C, other ½-6A*, 6B, 7A, 8B
*AM Group:
Beckett, A;
Brunsvold, E;
Byrne, K;
Chew, A;
Cutting, B;
Kang, J.
Mair, N;
Matre, B;
Medicine-Horse, L;
Peet, J;
*PM Group:
Buchanan, A;
Fienagha, A;
Groven, A;
Herbst, R;
House, E.
Hoyt, L;
Kocon, A;
Maves, C;
Murphy, S;
Nguyen, D;
Norris, W;
Rinta, C;
Susanka, E;
Swenson, B;
Thompson, V;
Williams, E;
****
Our Theme:
The auspicious dog welcomes a new year brimming with hope for a fulfilling and prosperous future.
祥云瑞犬迎丰年
十全十美接新春
****
All grades will again combine efforts to present a comprehensive musical written by Middle School English Language Arts teacher Bradly Byykkonen and Academic Director Luyi Lien. Yinghua's 2018 CNY performances are at 11:30 a.m. and 4:30 p.m. on Saturday, February 24, 2018, at Bethel University, in St. Paul. Ticket sales begin in January. See below for which students perform in the morning and afternoon shows.
As we prepare to welcome the Year of the Dog, students have many opportunities to learn about Chinese culture. Throughout the world, dogs are associated with loyalty. Fittingly, this year's CNY performance will focus on filial piety (孝顺 xiào shun), a family-based instance of loyalty important in Chinese and other Asian countries. The central folk tale character of this year's CNY performance is Èr​láng​shén​ (二郎神) who has unique super powers. And, the Jade Emperor and Monkey King will reappear in this year's performance.Well-known to Chinese families are the 24 Chinese Filial Piety Stories. Watch these videos to learn more:
****
ART CONTEST WINNERS 
Yinghua received more than 120 entries in the 2018 Chinese New Year art contest. Many thanks to all of the students who submitted art. Each entry showed a lot of work, skill, time, and creativity. View the winning artwork here. The 2018 winners are:
Decorations – Ian Chao, Berkeley Lin, Lilly Liao, Mingmay Thomsen, and Juliana Tong
Zipper pull – Ariel Kirris
Additional program art – Caitlin Igel, Alexandra Rimbu, and Cecilia Shatto
Program Cover – Kaelyn Chen
The 2018 CNY art contest judges were:
Yu-Chia Chen, Art Teacher
Sean McFarland, parent volunteer and designer of the CNY program book
Renee Cosgrove, parent volunteer, YACA Volunteer Coordinator and craft aficionado who helps us turn student artwork into classroom and hallway decorations,
Elijah Kirris 2017 contest winner
Zach Pikus 2017 contest winner
****
ART CONTEST INFORMATION Yinghua students of all ages were invited to enter the art contest for work to be featured on the program book and other materials. Art work must relate to the 2018 Chinese New Year theme: 中国新年艺术作品比赛 | The auspicious dog welcomes a new year brimming with hope for a fulfilling and prosperous future. Entries were due in the school office by 9 a.m. on Monday, December 4, 2017.
****
VOLUNTEERS As we prepare for CNY, there are hundreds of tasks to be accomplished by volunteers. (Remember, renew your background check every five years. You must have a valid background check on file with the school in order to volunteer.) Click for 2018 CNY volunteer opportunities.
****
Dumplings and Special New Year Foods Dumplings, shaped like traditional Chinese gold ingots, are a symbol of New Year prosperity and eating them invites good fortune. Students will have a chance to sample dumplings at school and a schedule will be posted here.
If your child has food sensitivities, please read 2017 Chinese New Year Food Information. Updated 2018 food information will be posted here as well. Notify your child's homeroom teacher if sampling any of the described CNY foods poses a problem for your child. Many foods have special meanings–2018 Chinese New Year Food Information for Yinghua Families
See also Chinese New Year Foods.
****
CNY DVD ORDERS 2018 Performance DVDs are available for order via the school's online store at http://yinghua.corecommerce.com/Chinese-New-Year-DVDs/. Choose the a.m. or p.m. performance for $15 each, or order a combo pack (both performances) for $20. Professional video documentation is provided by iDream.tv. Watch last year's clip: https://vimeo.com/204934662.
Deadline for DVD orders is February 26, 2018. CNY DVD flyer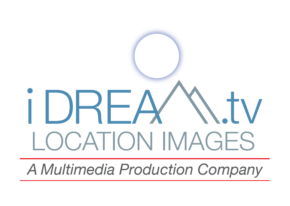 ****
DROP OFF AND PICK UP ON 2/24 Drop off your student at the circle drive in front of Benson Great Hall. Times are staggered to accommodate traffic. Staff and volunteers escort students to rooms. You do not need to get out of the car for drop off; however, if you wish to escort your child in, park in the West Parking Lot.  Drop off and pick up locations and times will be posted here.
****
Bethel University floor plans will be posted here.
Floor 1
Floor 2
Floor 3
Floor 4
****
2018 CNY backpack reminders sent on 2 23, to be sent home in backpacks on 2/14/18, will be posted here.
****
Questions, contact Wynee Igel at yaca-cny@yinghuaacademy.org.