Come to the Library this Summer! Soon we will have a Summer 2018 Yinghua Library Schedule posted here.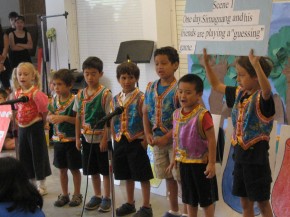 CHINESE IMMERSION CAMP
In Summer 2018 Yinghua will offer Chinese immersion summer camp for students entering grades K-6. The total immersion setting provides opportunities for students to learn Chinese and skills in a relaxed, fun, "hands-on" camp environment. Contact susan.reader@yinghuaacademy.org to inquire about summer camp registration and whether there are openings in your child's grade level.
There will be no STARTALK-sponsored summer camp for Middle and High School students at Yinghua during Summer 2018.
Check back soon for more information about Yinghua's  Chinese Immersion camp and registration mateirals.