November 28, 2017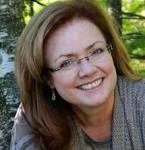 Tara Fortune, the director of immersion research and professional development at the Center for Advanced Research on Language Acquisition (CARLA) – University of Minnesota, will discuss recent findings on the benefits of language immersion education, features of well-implemented programs, and ways families can work with immersion educators to support their child's academic and language learning success. Wednesday, December 6, at 7:00 p.m. Children in kindergarten and older are eligible for free childcare during the event if you register by Dec. 1: Register for Dec. 6, childcare, 6:45-8 p.m.

This entry was posted in Uncategorized. Bookmark the permalink. ← Previous Next →

Comments are closed.