February 3, 2014
Support Yinghua during Chinese New Year with a donation to our annual fund, the Red Envelope Campaign. It is named for the red envelopes (hong bao) filled with gifts of money that are traditionally given by adults to members of younger generations.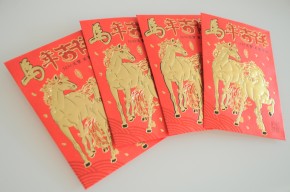 Our goal is to raise $25,000 during this two week period, so that we stay on track to reach our annual goal of $200,000 in general funds raised (through donations, matching gifts, and fundraising events) by June 30. With our collective energy still strong from the fantastic Chinese New Year performance, please make a personally meaningful contribution to support Yinghua today!

Honor Someone With Your Gift

We encourage you to include a short note with your gift (simply on the memo line of the check, or on the enclosed reply card) indicating who or what inspires you to support the school – perhaps a special teacher, a staff member, a school volunteer, or your own child or grandchild who benefits from Yinghua's program. We will publish these (unattributed to you) on our homepage during the campaign.

Your Gift In Any Amount Is Appreciated

While traditional public school districts levy taxes to cover funding gaps, charter schools cannot use this strategy. Yinghua's gap this year is $353 per student, and we need to close the gap through fundraising. We share this number to give you a real context in which to consider your gift, but we understand that not every family can give at this level. Your gift of any amount during the Red Envelope Campaign is encouraged to demonstrate your support.

As extra incentive, all donors whose 2013/14 Give to the Max and Red Envelope donations total $1,000 or more will be invited to a Leadership Reception event this summer at the new building. There are three convenient ways to give:

• Send in or drop off a check in the enclosed envelope (preferred – no fees!)

• Use the Donate button on www.yinghuaacademy.org to give via Paypal

• Use the Yinghua Academy Foundation page on GiveMN.org to give via Razoo

Thank you for supporting the world-class education that Yinghua provides in Minneapolis. All the best to you and yours in the New Year.

This entry was posted in News. Bookmark the permalink. ← Previous Next →

Comments are closed.