November 14, 2013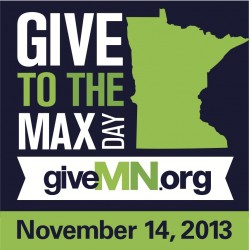 We beat our goal thanks to your generosity!  The official final tally is… $32,831! 

THANK YOU FOR GIVING GENEROUSLY from morning until night for arts, for music, for gym, for math, for science, for English, for Chinese, for bi-literacy, for global citizenship!  Happy Thanksgiving.

Xie, xie!  http://givemn.razoo.com/story/Yinghua

This entry was posted in News. Bookmark the permalink. ← Previous Next →

Comments are closed.